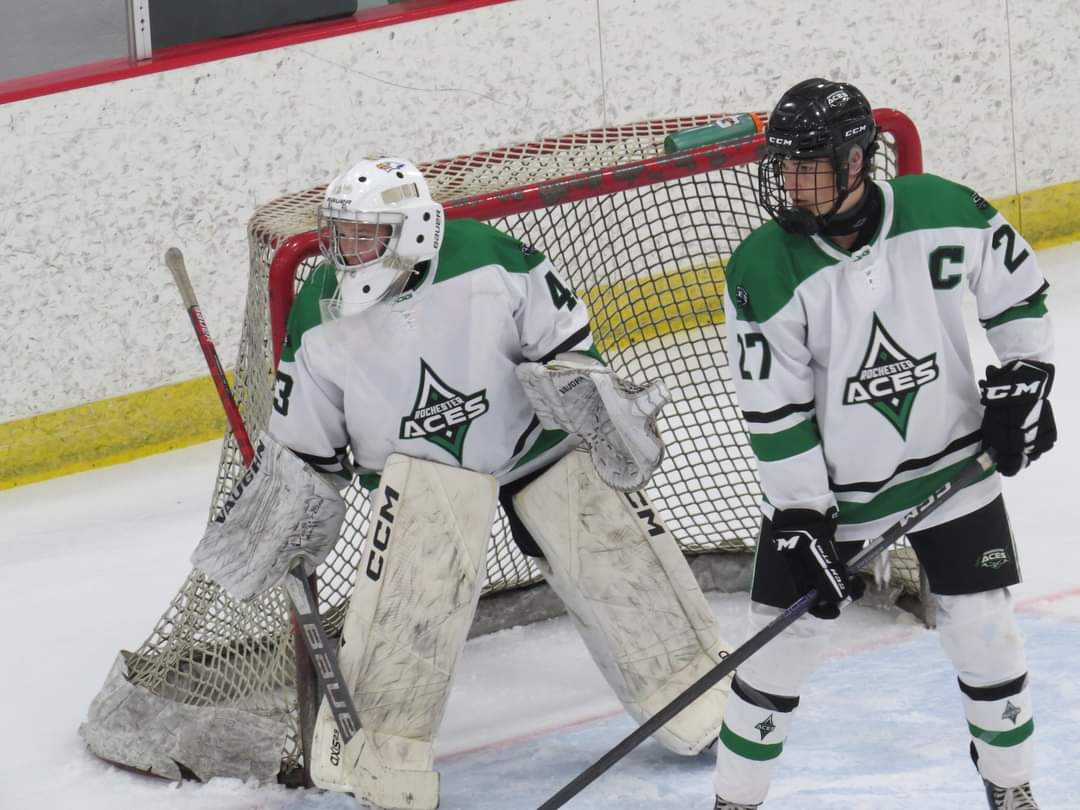 We're excited to announce a new Hockey affiliation for the 2023 season with the merger of Monroe County Youth Hockey and Tri County Youth Hockey. We are rebranding and playing under the Rochester ACES banner. ACES stands for ALL COUNTY EAGLES.
Rochester ACES will be playing out of Lakeshore Ice Arena, Wegman Ice Arena & Genesee Valley. Combining forces will allow us to field teams at both Tier 2 (AA) & Tier 3 (A). This will allow more opportunities for all players and teams the opportunities to qualify for the NYS Championship games.
We have developed a new and enhanced website: www.rochesteraceshockey.com
We have created a FAQ page; this page will be updated as we receive valid questions. The fastest and most direct way to receive an answer to an asked question is to follow the FAQ process.
Join the Rochester ACES, for the skill, the thrill and discipline. We will see you on the ice.
Tony Hettinger- MCYH President
Guy Cenname – Tri County President